This stage brings me up to 98.85 miles; almost a hundred miles under my belt this summer!
Today's four miles involve the most serious altitude increase so far: 100 feet over 4 miles. (I know, right?) The topographic map below shows another kind of evidence for the unnatural form of the Sangamon River in the northwest corner: the county border between Menard and Mason Counties follows the original course of the Sangamon before it was channelized.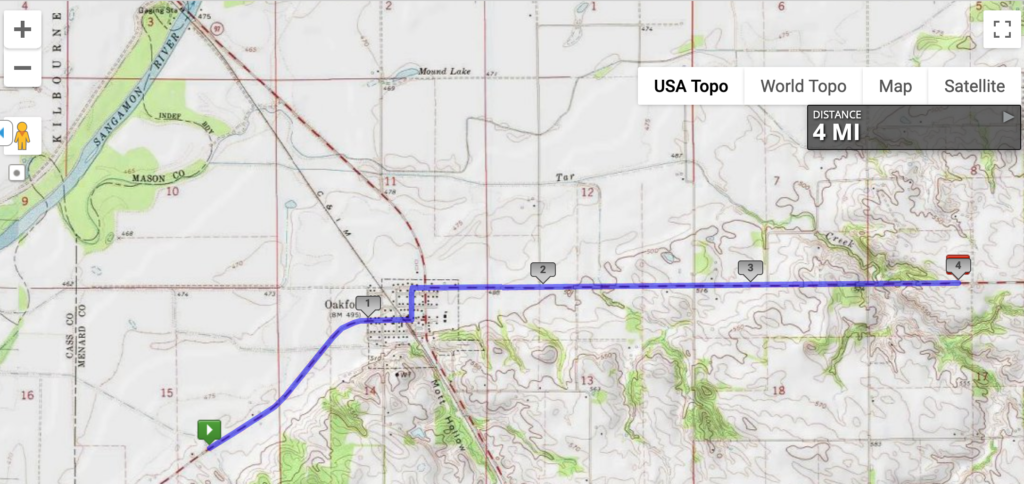 The town of Oakford with population 300 is on the Illinois & Midland Railroad, which carried coal from the southern Illinois coal fields to the Illinois River to be shipped by barge to coal-fired power plants around Chicago. Based on the pics below, they prefer simple names for their commercial establishments in Oakford. Also, I love the tiny false front on the Oakwood post office.