Even though this stage is less forested than the last few, you can see where the Sangamon River floodplain ends so clearly: look at the patterns of the creeks that drain into it. They go from being the branched features in the southern half of the image to the straight, channelized lines across the floodplain. Again, that's mainly to drain the land in the floodplain so it can be used for agriculture, with the result of course being that flooding is more severe in the Sangamon and downstream in the Illinois River.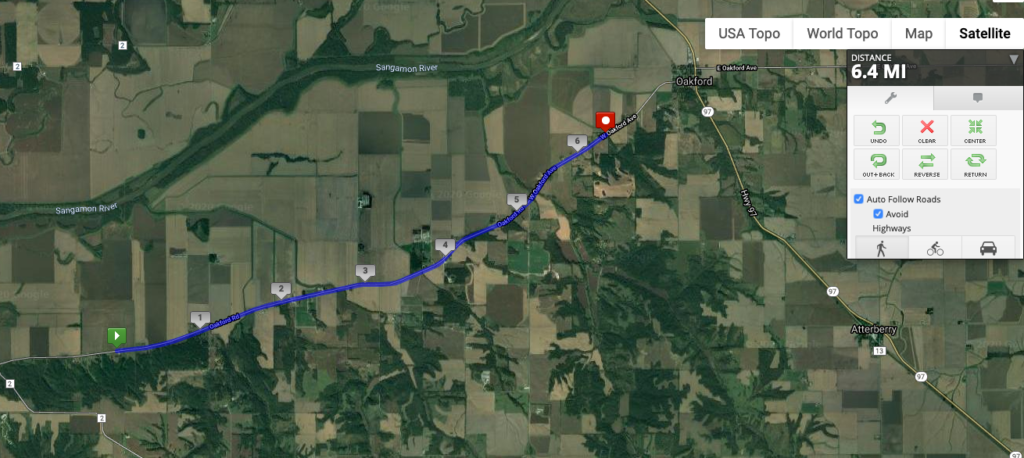 Here's the view along the way: table-flat to the north, a little bit of a rise with some distant trees to the east.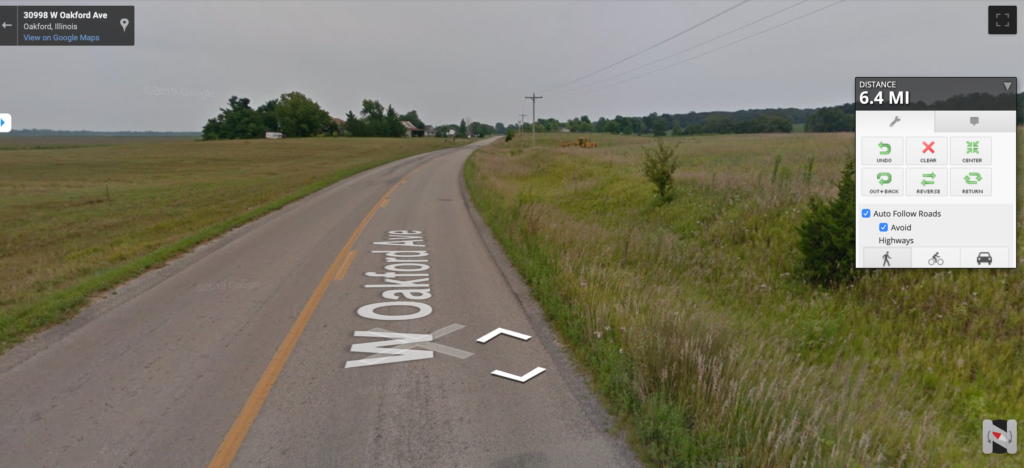 This stage crossed into Menard County, my fourth county of the journey. Its website proclaims that the county seat of Petersburg has the county's sole traffic light. Because of its proximity to Sangamon County (which it used to be part of), home of the state capital of Springfield, Menard is the first "metropolitan" county my route passes through. It is 97.5% white. It includes one of my favorite Illinois place names: Fancy Prairie.
The county was named for Pierre Menard, the first lieutenant governor of Illinois, who was added to the ticket to appeal to the Francophones who made up about half of the state's population at its inception. Menard never lived in this county–the predominant white settlement here came from Germany–but in the Francophone region of the state south of St. Louis.